Launch Event | 24 March 15:00 | Wijnhaven
We are delighted to announce the launch of ReCNTR, a new interdisciplinary research centre focused on promoting multimodal and audiovisual research methods in social science and the humanities. It is supported by the Institute of Cultural Anthropology, the Institute of Political Science, the Center of the Arts in Society at Leiden University and by the Faculty of Social and Behavioural Sciences.
The event will introduce the research aims and objectives of the center, premised on the acknowledgement of a "post-textual turn" in our disciplines, and our ambitions to promote practices of making in a novel economy of knowledge production. ReCNTR is indeed aimed at bringing together researchers around the idea that making – as in filmmaking, photographing, drawing, etc. – are forms of thinking, and thus important methodologies for social science and humanities. "Making" is not understood as separate from, or in dialogue with, scientific work, but as a practice and methodology of scientific work.
The centre's concrete mission is thus to provide as space – both physical and intellectual – for established and emerging scholars in the social sciences and humanities dispersed within and outside Leiden University, as well as artists and makers interested in engaging with social science and humanities, in order to facilitate the development of this new research agenda.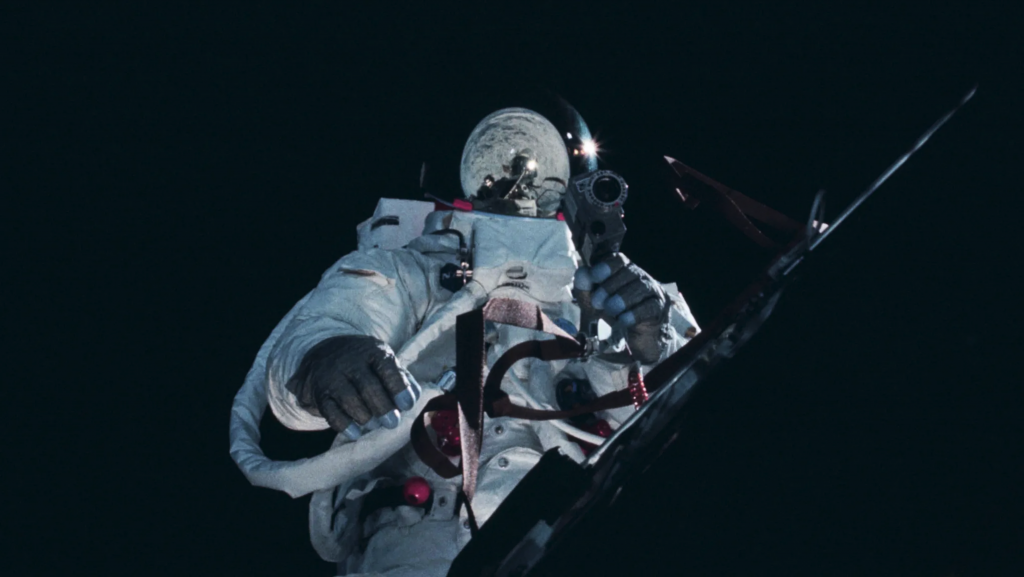 To showcase this dual movement, from social science and humanities to practices of "making" and from the field of artistic practice towards social science and humanities, we have invited two guests:
Elizabeth Chin, Professor at Art Center College of Design in Pasadena, CA, will reflect on the relations between making and thinking through her current auto-ethnographic research via practices of quilting. Elizabeth Chin teaches in the MFA program Media Design Practices. Her work spans a variety of topics–race, consumption, Barbie – but nearly always engages marginalized youth in collaboratively taking on the complexities of the world around them. She has current projects in Los Angeles, and Haiti and have engaged partners including the Los Angeles Police Department, numerous public schools, Jovenes, Inc. in Boyle Heights, and Lekòl Kominotè Matènwa in Haiti. A specialist in Haitian Folkloric dance, she has performed professionally and still occasionally teaches dance. Her work increasingly investigates the ethnographic voice with an eye toward decolonizing anthropological knowledge as it appears on the page. She is also Editor-in-Chief of American Anthropologist.
Maria Molina Peiró, a visual artist, will present her path accross multiple mediums in the exploration of themes such as embodiment, limits and the relation between nature and technology. María Molina Peiró is a Spanish audiovisual artist and filmmaker based in Amsterdam, whose work stands at the intersection between cinema, contemporary art and research. In her work, she explores layered relationships between history, technology and nature through and hybrid form (fiction, documentary and experimental). She is particularly interested in the blurry boundaries between memory and imagination, natural and artificial, science and mysticism or living and nonliving entities. Among many other venues, her artworks and video installations have been shown internationally in art centres and museums such as Haus der Kulturen der Welt (Berlin), MACBA (Barcelona) and Louvre Museum (Paris), Her films have been shown at film festivals such as International Film Festival Rotterdam IFFR, Rencontres Internationales, BFI London Film Festival and International Film Festival Oberhausen, Krakow Film Festival.
The event will be introduced by ReCNTR's three founding co-directors
Francesco Ragazzi, Associate Professor, Institute of Political Science
Julian Ross, Assistant Professor, Center for the Arts in Society
Mark Westmoreland, Associate Professor, Institute for Cultural Anthropology and Development Sociology.
The event will be followed by a reception.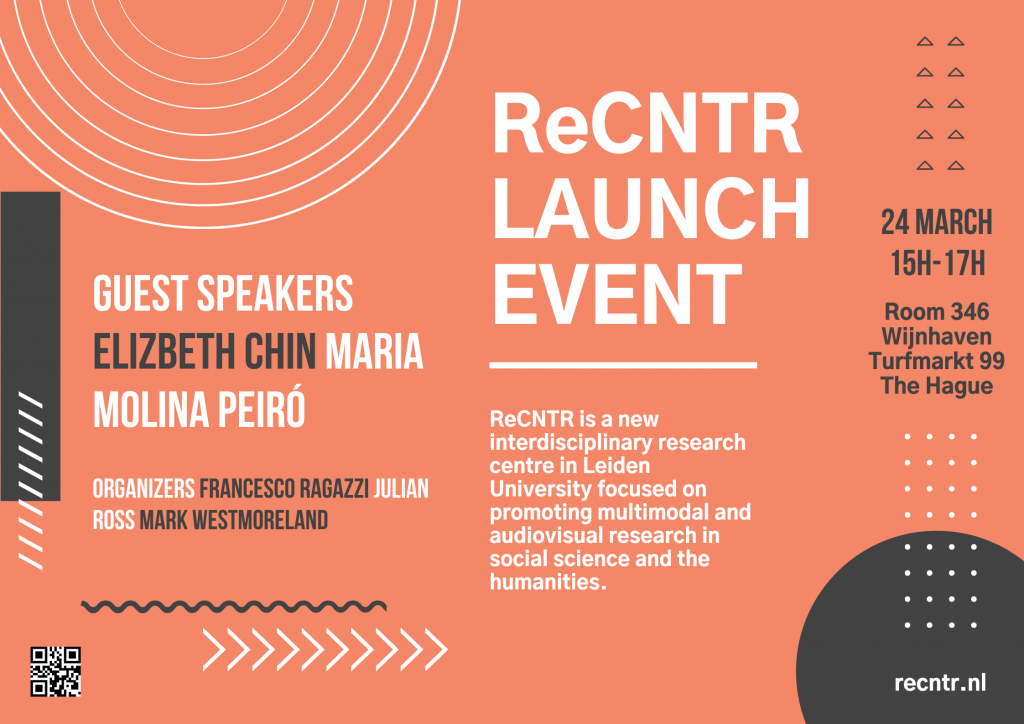 Practical Details
Date
24 March 2022
from 15:00 to 17:00
Location
Room 346, Wijnhaven Building
Turfmarkt 99, 2511 DP The Hague
(more information on access here)