Making Workshop by Elizabeth Chin : Displacing the Ethnographic Eye | 25 March | Leiden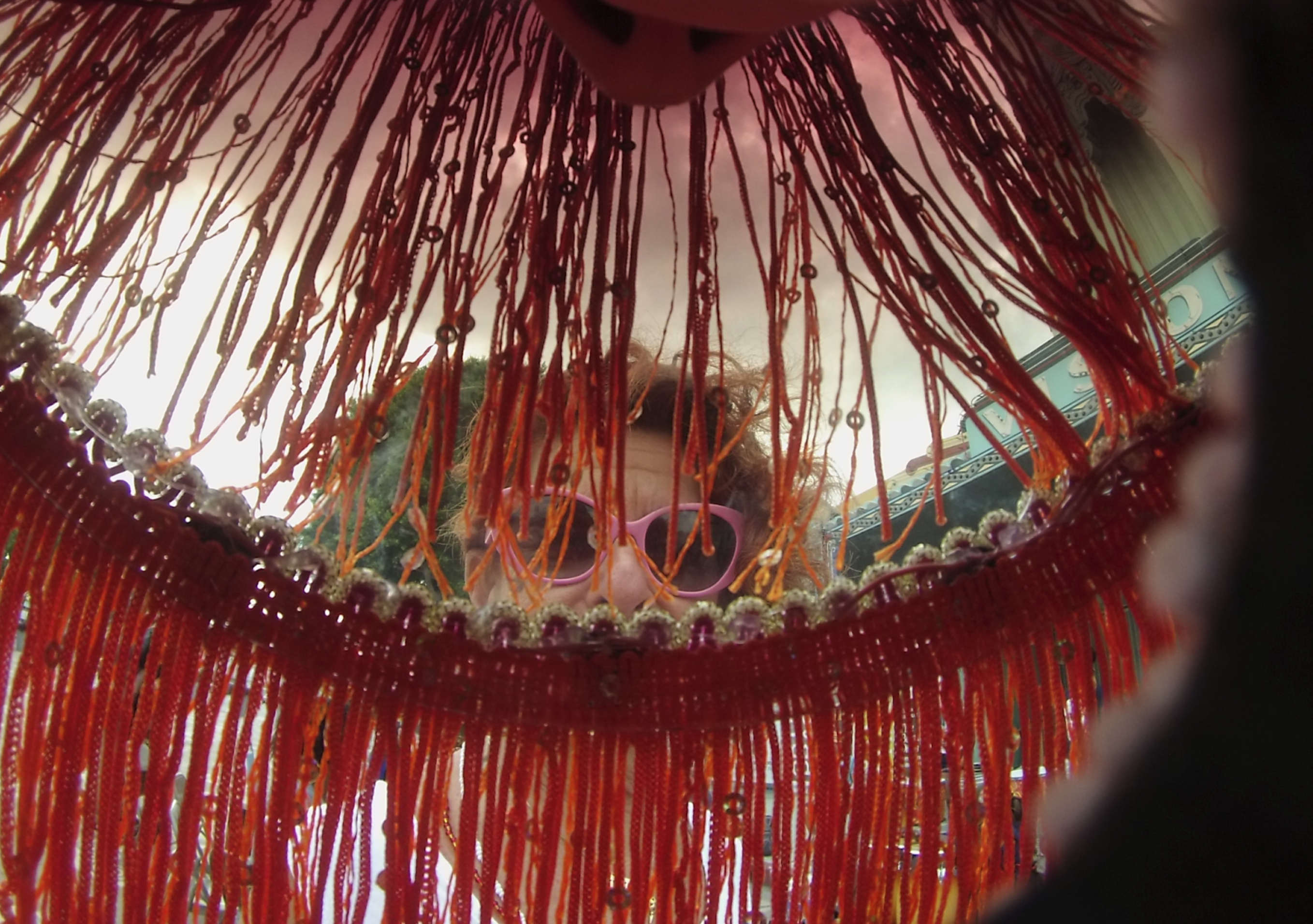 ReCNTR's "Making Workshops"
As part of ReCNTR's objectives, we want to bring back the notion of "workshop" to its initial practical meaning, a place in which work, intellectual and manual, is carried out. Under the guidance of one or more scholars engaged in a specific practice (photography, filmmaking, digital research), small groups of scholars gather for a full day or a few days in a row to work, hands-on, on a small-scale practical project (a short film, a software prototype) as a manner of getting acquainted, not by listening, but by making, with a specific approach, perspective or method.
Workshop Description
Removing the camera from the eye and using such strategies as time-lapse and motion sensing, this workshop focuses on how visual documentation can become material that illuminates fieldwork in unexpected ways.  All you need is a smartphone and room to download an app or two, a sense of fun and a willingness to experiment and possibly look silly in public. 
We will first experiment with apps that offer options for capturing visual images (still and moving).  Then, out in public we will gather documentation.  Finally, we will review, process, and reflect upon that documentation and what it might tell us and how we might make use of it.
Elizabeth Chin
Professor at Art Center College of Design in Pasadena, CA, will reflect on the relations between making and thinking through her current auto-ethnographic research via practices of quilting. Elizabeth Chin teaches in the MFA program Media Design Practices. Her work spans a variety of topics–race, consumption, Barbie – but nearly always engages marginalized youth in collaboratively taking on the complexities of the world around them. She has current projects in Los Angeles, and Haiti and have engaged partners including the Los Angeles Police Department, numerous public schools, Jovenes, Inc. in Boyle Heights, and Lekòl Kominotè Matènwa in Haiti. A specialist in Haitian Folkloric dance, she has performed professionally and still occasionally teaches dance. Her work increasingly investigates the ethnographic voice with an eye toward decolonizing anthropological knowledge as it appears on the page. She is also Editor-in-Chief of American Anthropologist.
Attendance
The workshop will be limited to 20 participants, so please make sure to register (form below). Deadline for registration Friday 18th March. Please note that the maximum number of participants may be reached before the deadline, so make sure to register as soon as possible.
The workshop is open to Masters and PhD students as well as all colleagues from Leiden University and outside. No prior knowledge is required.
Time
The workshop will take place on Friday 25th March, from 9:00 to 17:00
Place
Pieter de la Court Building
Leiden University
Room 1B53
Wassenaarseweg 52,
2333 AK Leiden
The registration for this event is now closed.