ReVIEW: The first six months of ReCNTR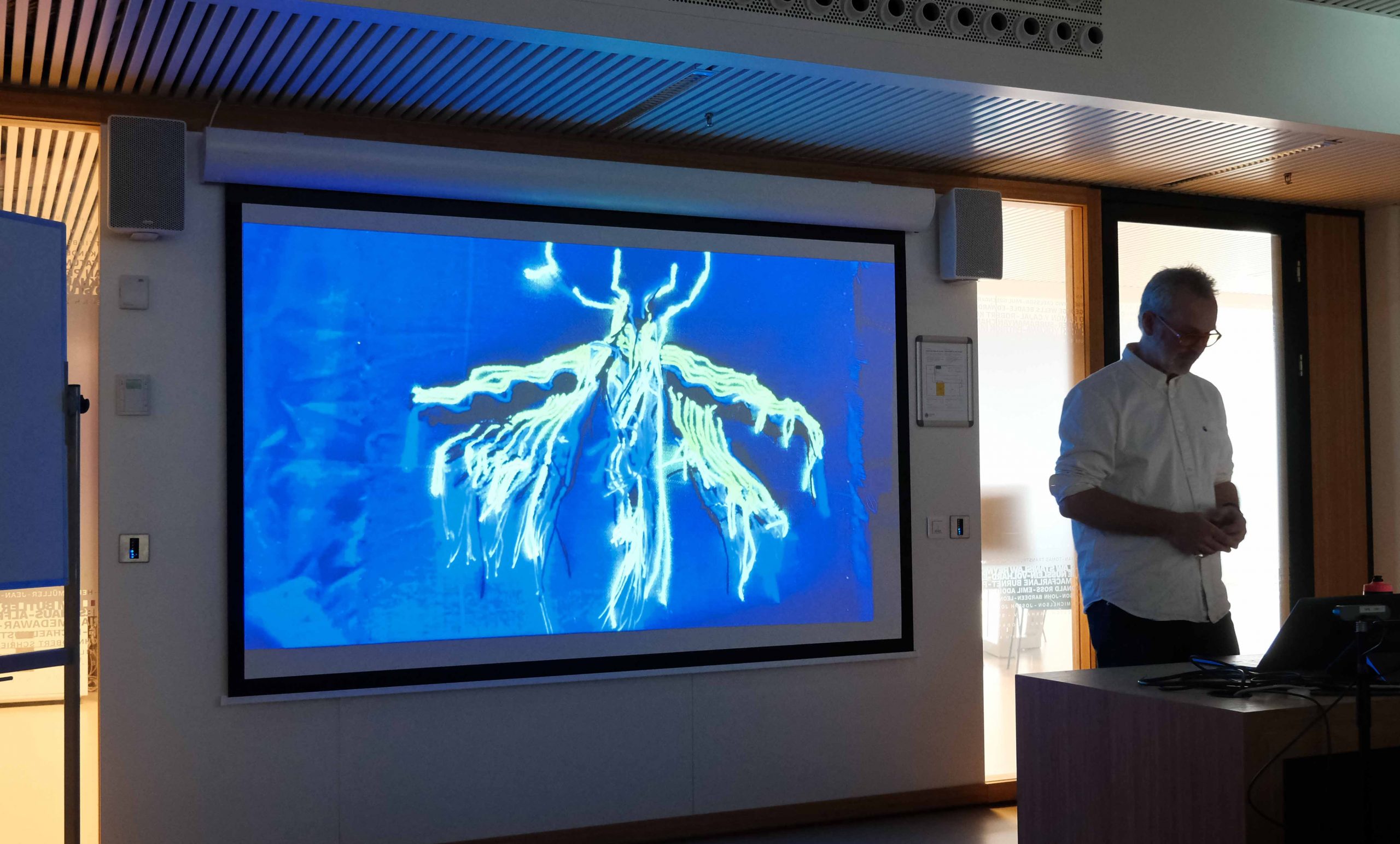 Taking stock
As the summer of comes to a close and the 2022-23 academic year begins, we thought it would be a good opportunity to take stock of the first six months of our newly created center.
ReCNTR is a joint initiative of the Institute of Cultural Anthropology, the Institute of Political Science, the Center of the Arts in Society as well by the Faculty of Social and Behavioural Sciences at Leiden University. It is co-directed by Francesco Ragazzi, Julian Ross and Mark Westmoreland
From the start, the objective of ReCNTR is to foster a community of scholars around the idea that making – as in film-making, photographing, drawing, etc. – are forms of thinking. These methods are thus not only to be understood as mode for the dissemination of research carried out otherwise, but a set of important methodologies that have value per se in social science and humanities. We see our center as a point of encounter between on the one hand makers (artists, filmmakers, designers, photographers, etc.) interested in engaging with theories and debates in social science and humanities as well as social scientists and humanities scholars interested in exploring the epistemological possibilities offered by different ways of knowing, i.e. practices usually considered the reserved domain of makers.
24 March | The Launch of ReCNTR
ReCNTR started its work behind the scenes in February 2022, and officially launched a month later, on 24 March 2022. The aim of our launch event was to showcase this encounter between social science and humanities and the arts. We thus invited a scholar, Elizabeth Chin, a Professor at Art Center College of Design in Pasadena (USA), and Editor-in-Chief of American Anthropologist, who presented several examples of how she incorporates making in her anthropological research – from video and audio recording to 3D-printing, to quilting.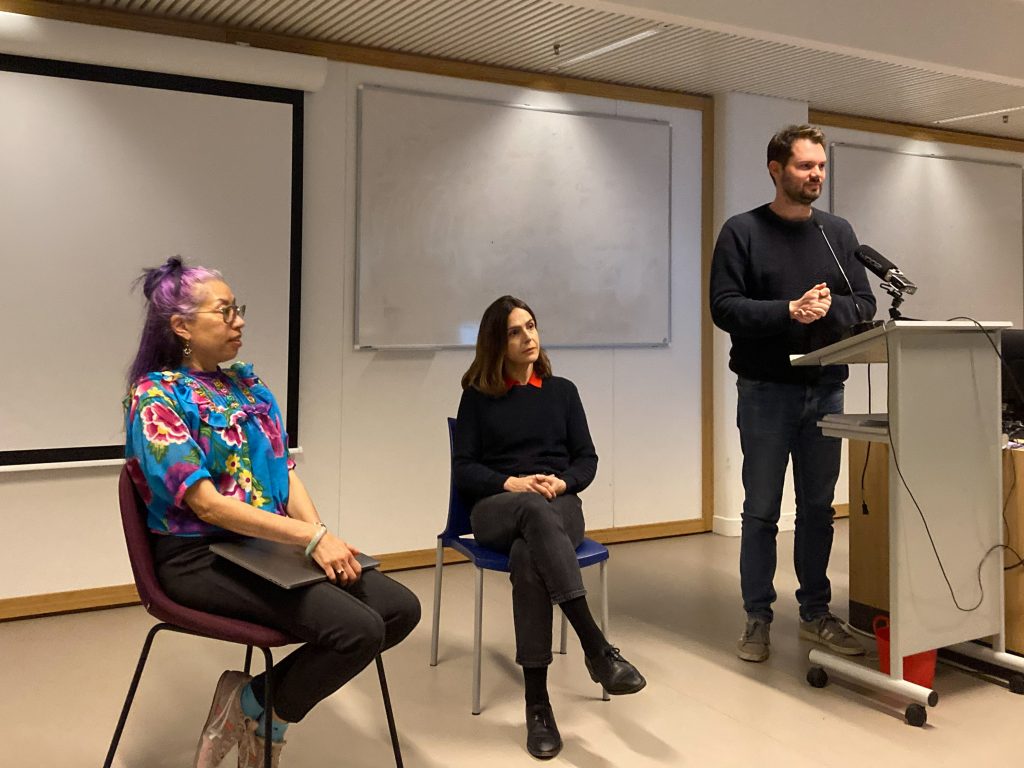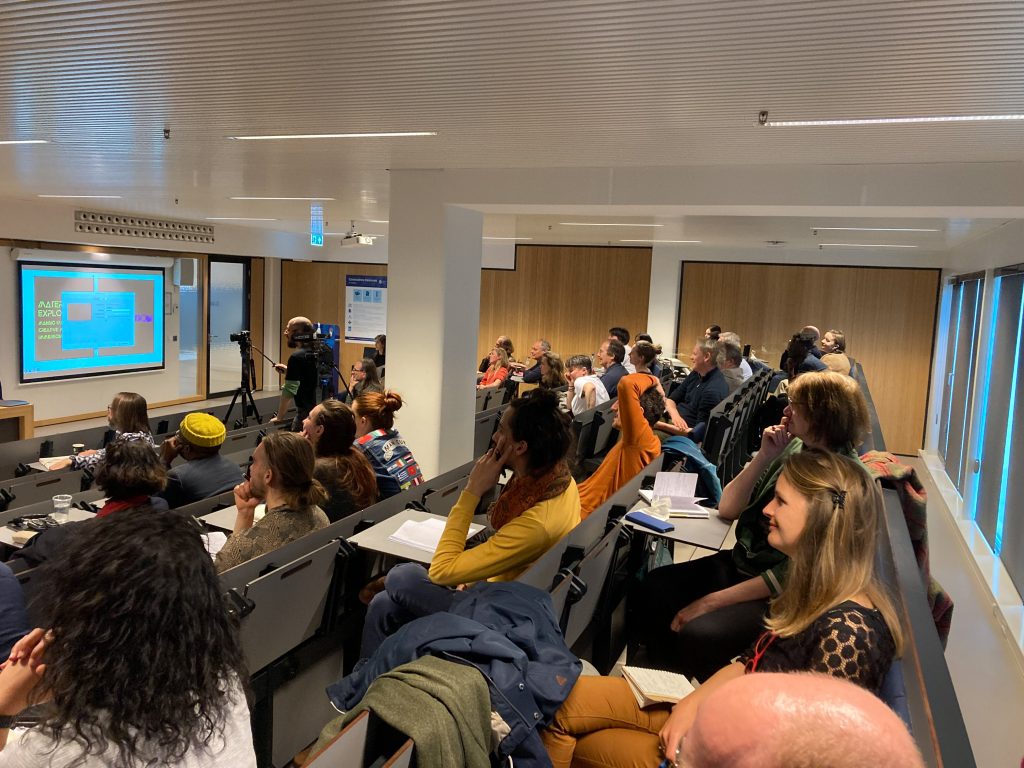 We also invited a visual artist and filmmaker, we invited Maria Molina Peiró, whose work has been shown internationally in art centres such as Le Louvre Museum (Paris), Washington National Gallery, MMCA, National Museum of Modern and Contemporary Art (Seoul) and festivals such as International Film Festival Rotterdam (IFFR) or BFI London Film Festival. She presented her path across multiple mediums in the exploration of themes such as embodiment, limits and the relation between nature and technology. The two presentations created the opportunity to explore the specificities of academic and artistic practices and allowed us to introduce notions such as making and multimodality to the Leiden audience.
25 March | The first "making workshop" with Elizabeth Chin
While the launch event was based on the traditional format of the academic talk, our ambition with ReCNTR is to move away from the logo-centric modalities of communication and sharing of research. We thus asked Elizabeth Chin to lead a "Making Workshop", which took place in Leiden on the 25 March.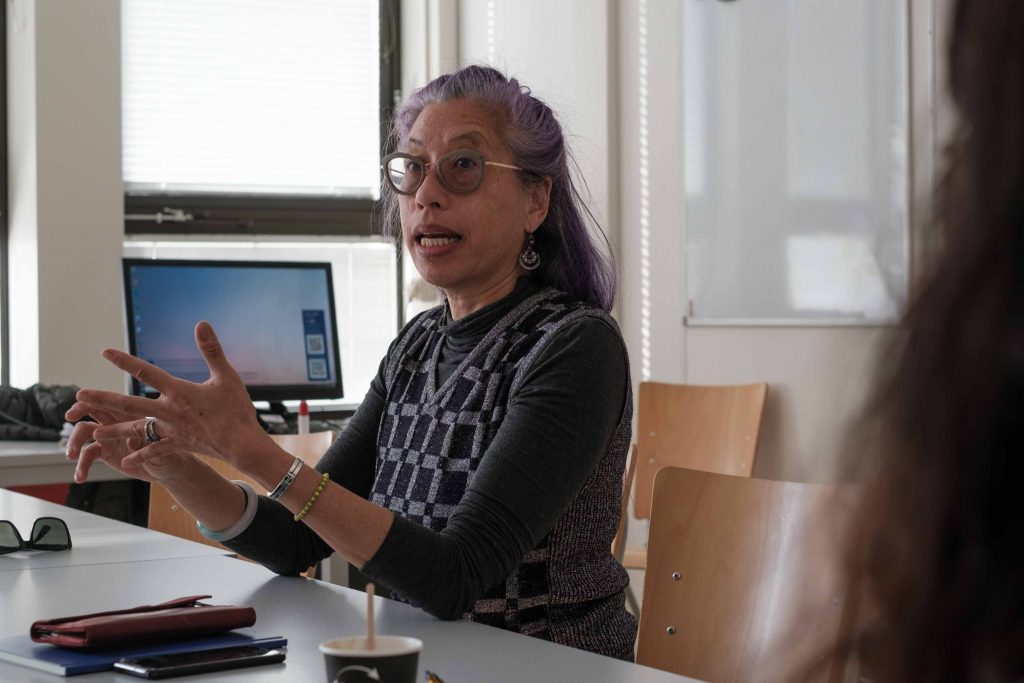 The workshop gathered 20 participants around the practice of time-lapsing as a form of exploratory mapping. Participants were encouraged to de-center these visual technologies by attaching mobile phones to various parts of their bodies – not the eye – and record sequential series of photographs as they explored the space around them. Participants were then asked to edit and present their footage, explaining how they gained new and unexpected insights into their environment.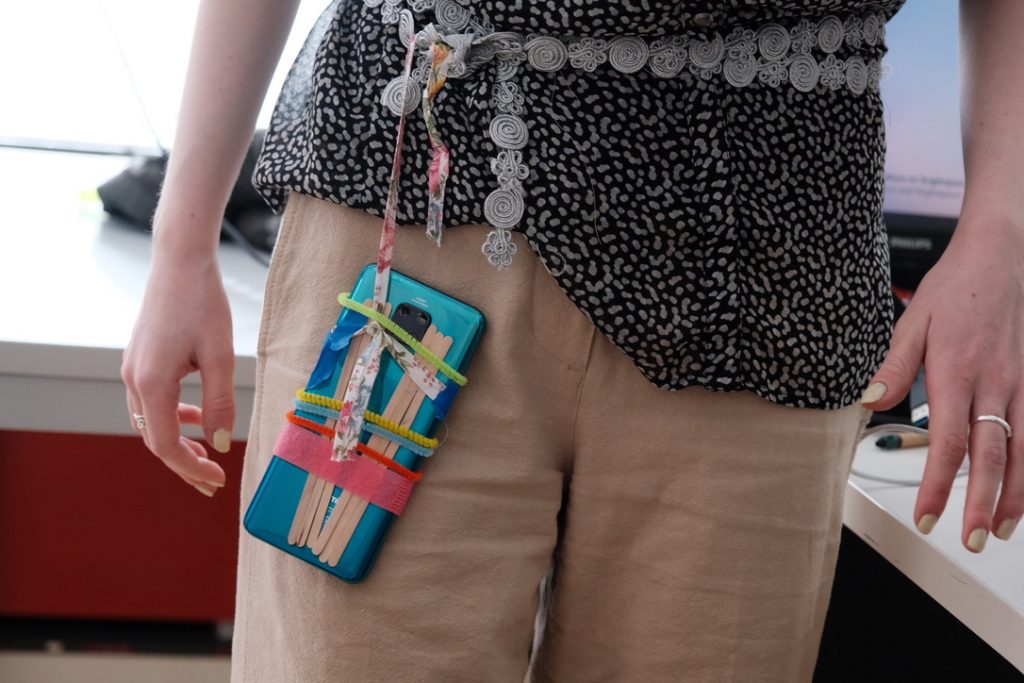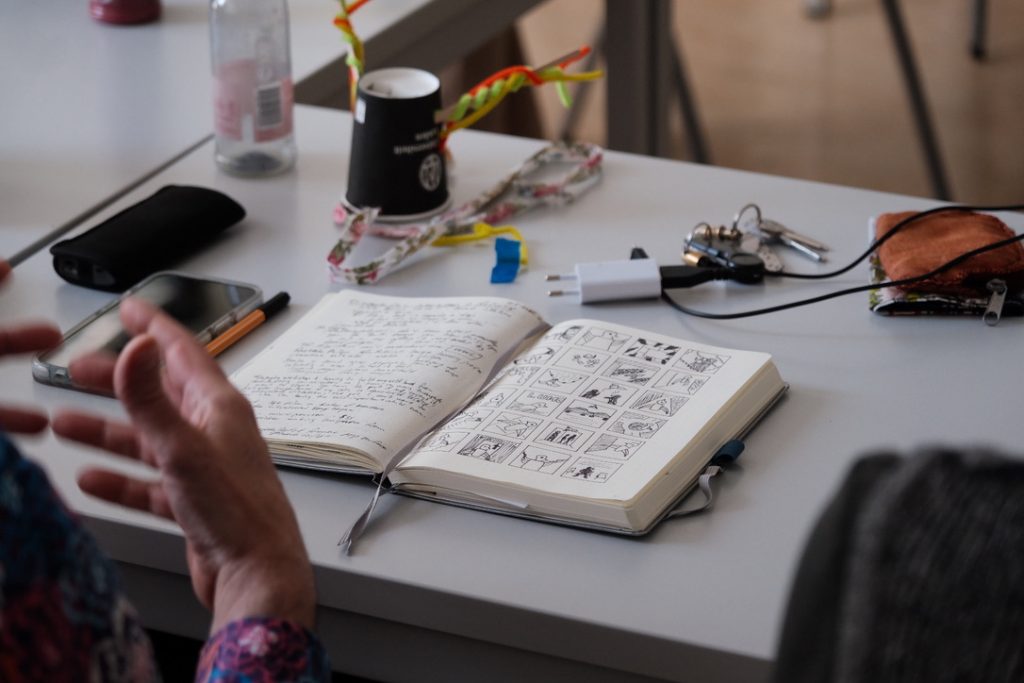 21 April | Talk by Aymeric Mansoux on Shadow IT
Our second talk addressed directly the means of production necessary for making. Academic writing is mediated by word processors, reference managers and online catalogue search engines, but it is still possible to do much of traditional research with pen and paper. That is not the case for more methods that rely more heavily on technological developments, such as audio-visual methods or code-based research. Yet for the most part, this software and hardware equipment is owned by private companies whose decisions can have a direct effect on the research outcomes. We thus asked Aymeric Mansoux, a digital artist and lector in Commercial Practices at the Willem de Kooning academy, to recount his investigation of alternative and sustainable modes of organisation and production in the cultural sector and art/design education. In particular, Aymeric Mansoux proposed a tour of what were the technological but also political boundaries for alternative practices – what is increasingly defined as Shadow IT – in his teaching and research practice as founder and past course director of the Experimental Publishing master programme (XPUB).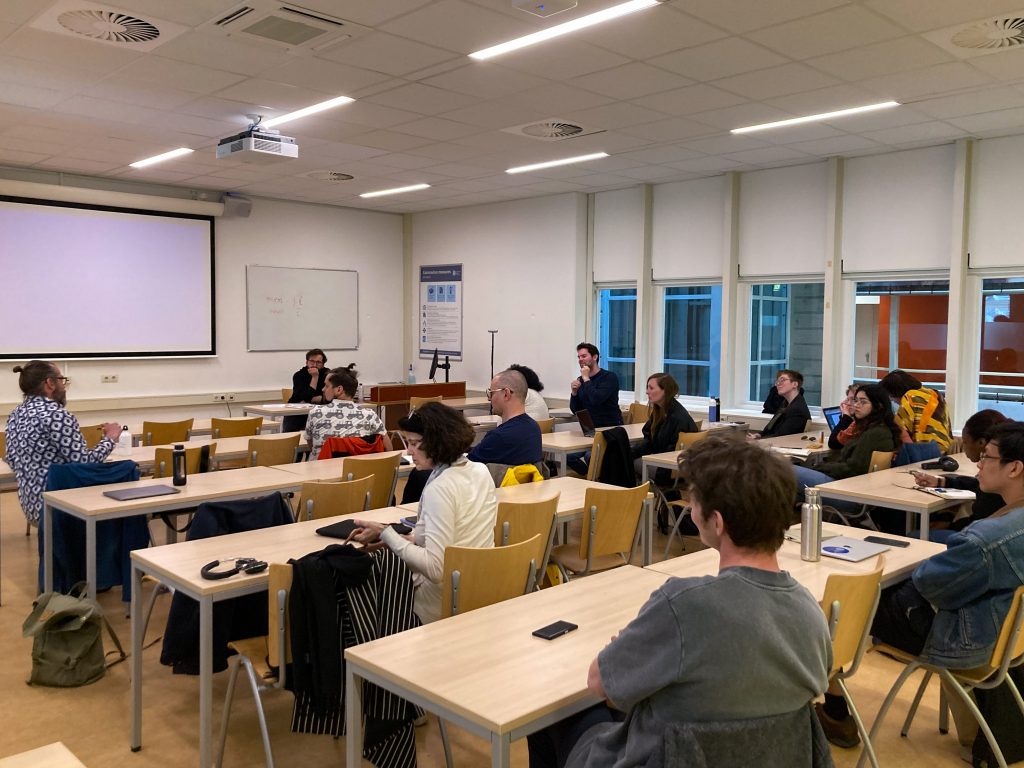 13 May | Talk by Neal White on the Deep Field
Neal White, Co-Directs CREAM research centre, and leads the Deep Field Project at University of Westminster. His talk addressed artistic and academic research in relation to ecology as shaped by scientific framing of knowledge of environmental issues. It highlighted an artistic project he is leading in collaboration with artist Tina O'Connell at Amstelpark, Amsterdam, supported by Mondriaan Funds and zone2source. Framed by his work with the Deep Field Project, a research initiative that involves a range of graduate researchers using concepts from the environmental humanities, engaging with methodological innovation, and experimental fieldwork, White reflected on the power relationships that shape interdisciplinary and epistemic/environmental encounters and the critical role of artistic researchers in shaping knowledge futures. The talk was also an opportunity for Neal White to present his work at CREAM and many of his projects such as Trust Me, I'm an Artist, Space on Earth Station and the Center for Land use and Interpretation.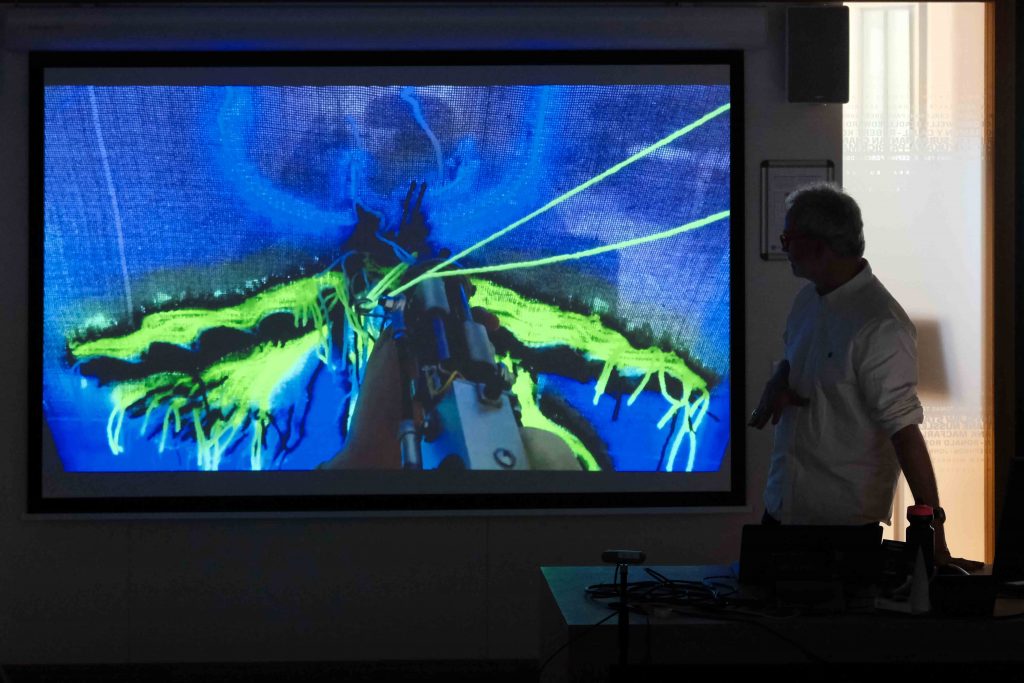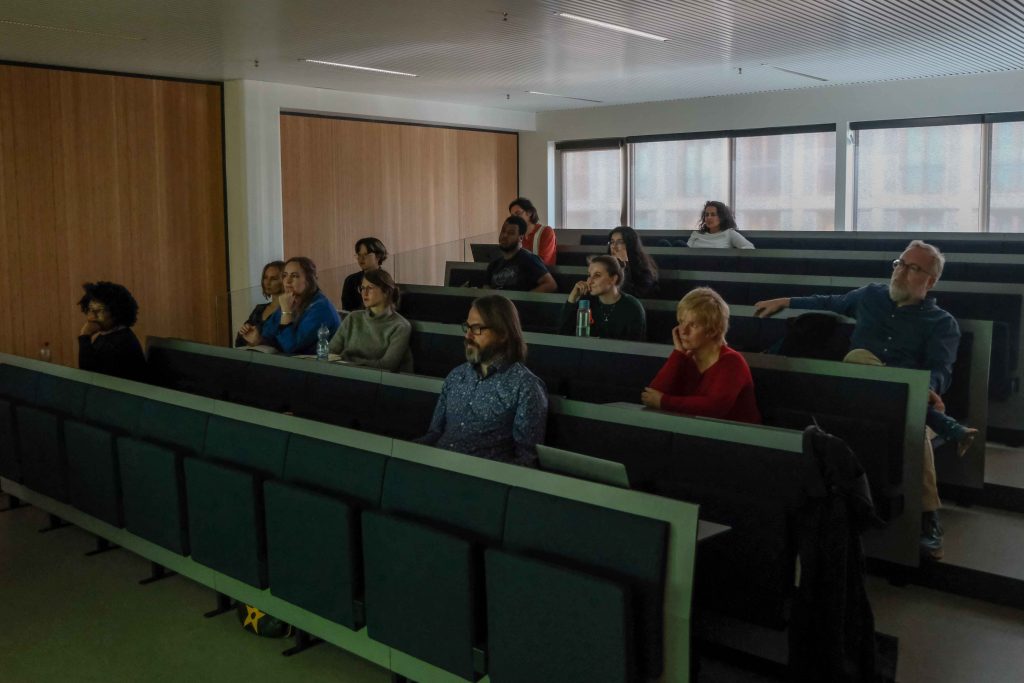 16 June | First "Work-in-progress" Workshop
In addition to talks and "making workshops", one of the ways to pursue the objective of community-building of the center is to give the opportunity to researchers and artists working at the intersection of these two fields to get feedback on on-going work. We had the opportunity to discuss the work of Aiwen Yin and Myriam Vandenbroucke, Nile A Davies, as well as Federico De Musso and Cristina Grasseni in a 4-hour intensive work-in-progress workshop.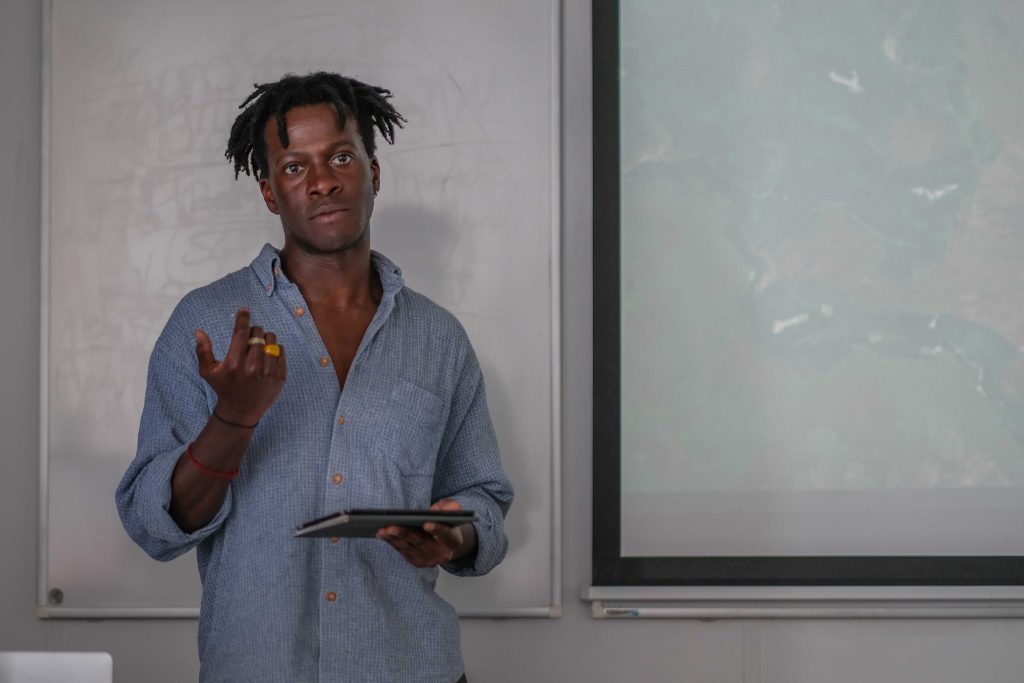 30 June | Talk by Nathaniel Brunt on Archiving Photographic Histories of Armed Conflict
The last talk of the academic year was led by Nathaniel Brunt, a PhD candidate in the Communication and Culture program at Toronto Metropolitan University (formerly Ryerson University) and a principal investigator for The Kashmir Valley Archive, a project supported by UCLA's Modern Endangered Archives Program. For nearly a decade Nathaniel Brunt has examined the history, sociocultural impact, and human cost of the insurgency in India's Kashmir Valley. During this presentation Brunt showed the organic development of his work in the field and the unique way his project blends archival practice, documentary photography, and cultural historical research. The lecture will drew specific attention to his work #shaheed (2014-2017) which explored the recent re-emergence and evolution of the insurgency in the region, the lives of the young men fighting in it, and the broader changing nature of the photographic representation of war in the early 21st century.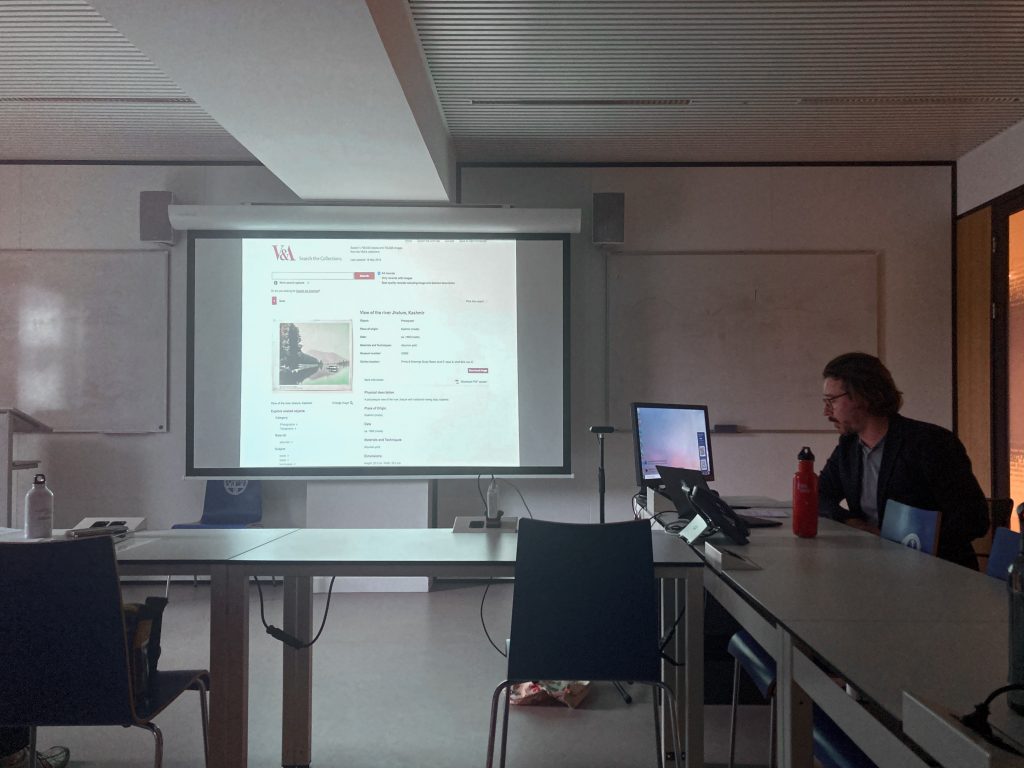 To learn more about the activities of the center for 2022-23, follows us via our newsletter (click here) You can also follow us on social media by clicking on the links at the bottom of this site. To become a member, send an email of interest to recntr@fsw.leidenuniv.nl.