Talks by Sabine Groenewegen & Riar Rizaldi : Gender, Colonialism, Ecology  (with KITLV) | 11 May 2023 | 15:00-17:00 | Leiden [Register to join]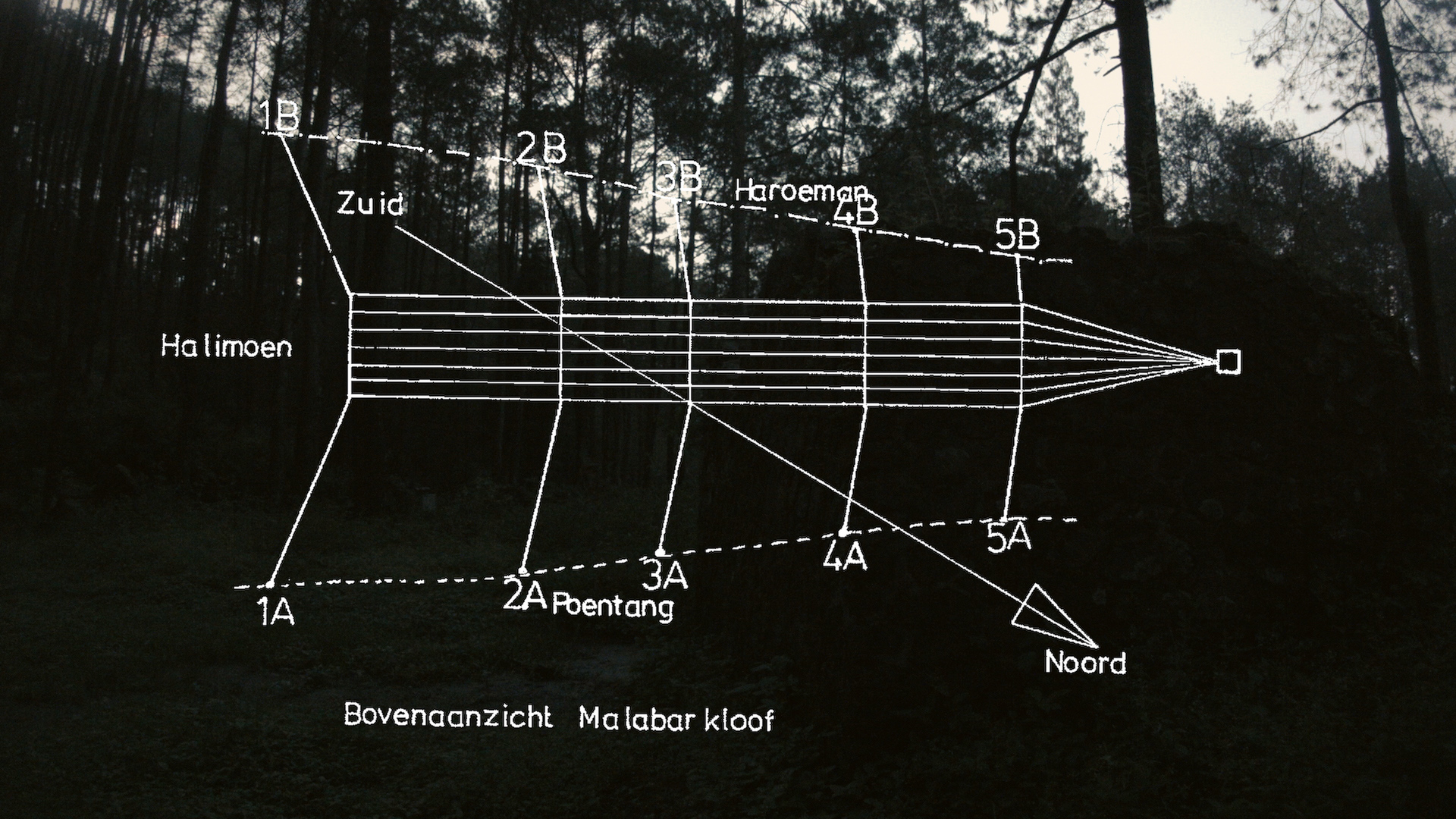 Event Description
The event features two talks, by artists Sabine Groenewegen and Riar Rizaldi in which they will discuss their current research on questions of gender, colonialism and econology.
In her project Missing Scenes, artist filmmaker Sabine Groenewegen explores omitted histories of women on rubber plantations in the colonial plantation belt in Sumatra (Indonesia) in the early twentieth century. The work was prompted by her discovery of the removal of a female character (actress Amsy Moina) from the 1930's Dutch film set Rubber on a colonial rubber plantation in Sumatra. The unexplained removal of the scenes left only a damaged nitrate film print as a material witness. Her investigation opened up to a layering of historical silences related to women and profit models within the system of rubber production in the early 20th century.
Resulting in both a feature length film and installation work, Missing Scenes draws from different archival materials to interrogate Dutch narratives which shaped colonial fantasies, erased realities of extractivism and rendered gendered violence invisible throughout generations. Centered as a demonstrable missing element in Dutch film history, the omitted scenes function as a starting point for a reflection on power, historiography, narrative distortion, erasure, and repair.
Sabine's work questions the omission and representation of a hidden history, the visible and invisible, and how this is connected to what we do and do not remember today. It proposes re-contextualization and attention to that which has been imagined, hidden and lost from official records. An outline emerges of the intergenerational consequences of rubber production in the Dutch East Indies, reflecting on power, extraction, and how we may connect to muted histories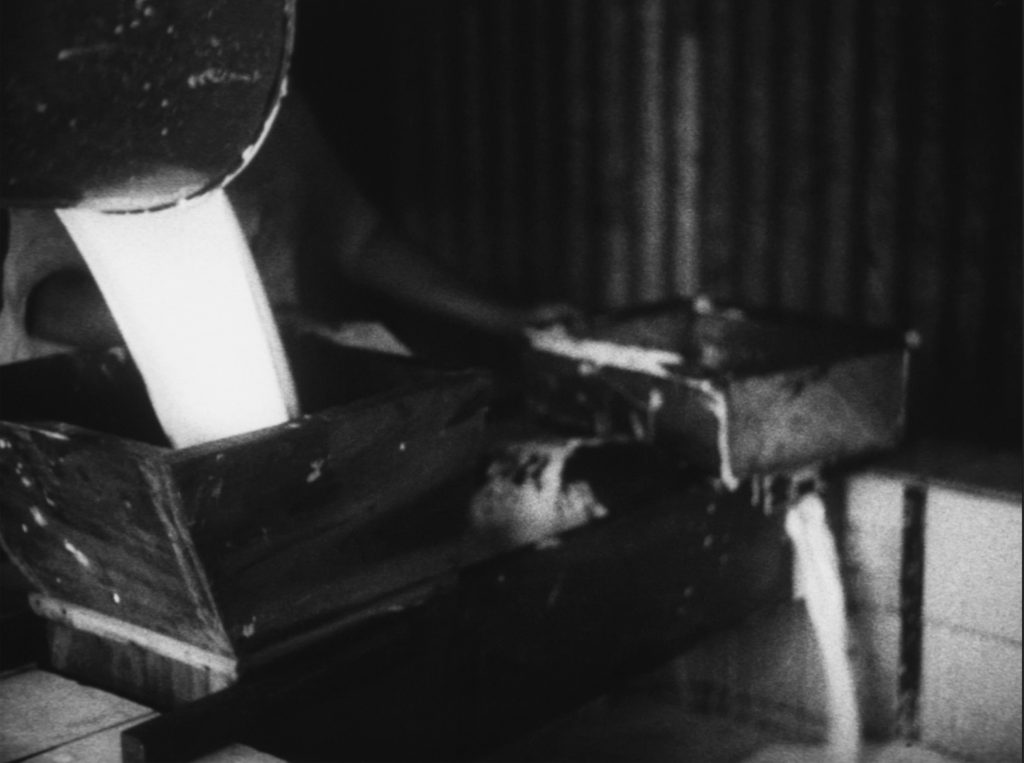 Riar Rizaldi, in his presentation, will discuss the background of his film projects including the Earth science trilogy Kasiterit, Tellurian Drama, Becquerel, as well as the upcoming feature-film Monisme. Rizaldi's interest in worldviews, science-fiction, moving images, geophysics, and magic informed the making and thinking of these projects, which explore the social, political, and ecological situation of the landscape and geological formation where the films are set. These projects utilize various methods of moving image production, such as working with archival materials, observational footage, collaborative filmmaking, and computer graphic animation. With a particular focus on the cartography and geography of the Indonesian archipelago, the projects aim to rethink the dynamic relationship between humans and their surrounding landscape." Links to the films that will be discussed: Kasiterit, Tellurian Drama, Becquerel, Monisme.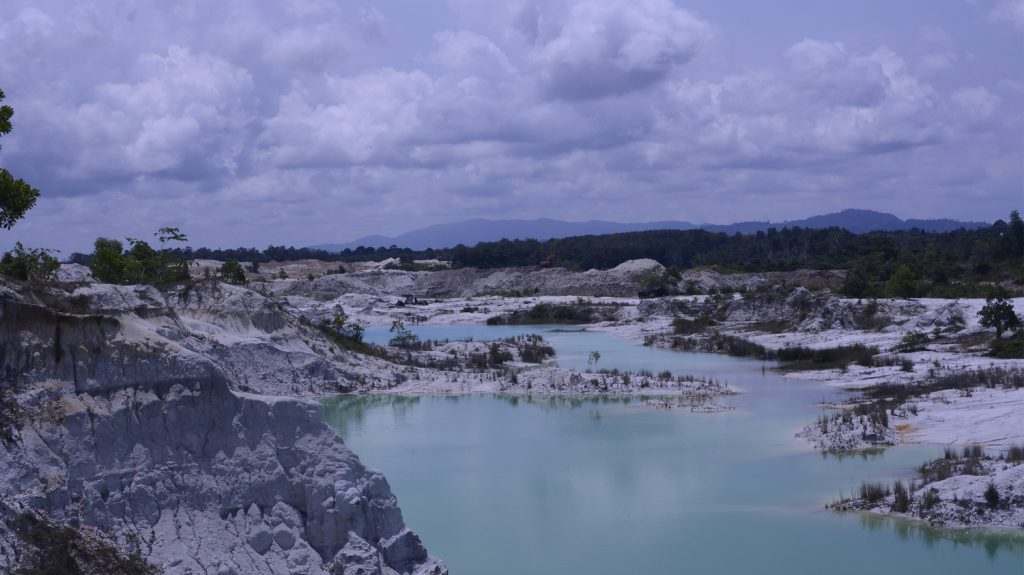 About the presenters
Sabine Groenewegen is an award-winning filmmaker, editor and artist. Her found footage science fiction feature Odyssey premiered at Doclisboa in the International Competition, won the 2019 Doc Alliance Selection Award for Best Film, and the Istanbul Experimental Award for Best Feature. The genre-bending film travelled festivals and art venues including FIDMarseille, New Horizons Visual Front, ICA London, and BOZAR Brussels. Her work at the intersection of cinema, visual art and research has received support from institutions including The Netherlands Film Fund, Flanders Audiovisual Fund, British Arts Council, and Danish Art Foundation. Sabine is a Core Tutor at the Willem de Kooning Academy Piet Zwart Institute Master Lens-Based Media. She is a regular lecturer at the Master of Film at the Netherlands Film Academy, Goldsmiths University London and Department of Film at Aalto University in Finland. In fall 2022 she presented Under Erasure as part of her Missing Scenes project in 1646 experimental art space in The Hague.
Riar Rizaldi works as an artist and filmmaker. He works predominantly with the medium of moving images and sound, both in the black-box of cinema settings as well spatial presentation as installation. His artistic practice focuses mostly on the relationship between capital and technology, labour and nature, worldviews, genre cinema, and the possibility of theoretical fiction. His works have been shown at various international film festivals (including Locarno, IFFR, Viennale, BFI London, Cinema du Reel, Vancouver, etc) as well as NTT InterCommunication Center Tokyo, Centre Pompidou Paris, Times Museum Guangzhou, Istanbul Biennial, Venice Architecture Biennale, Biennale Jogja, and National Gallery of Indonesia amongst others. His short film Tellurian Drama (2020) won Silver Screen Award for Best Southeast Asian Short Film at Singapore International Film Festival 2020 and awarded Honourable Mention at DOK Leipzig 2021. He holds a PhD in Creative Media from City University of Hong Kong.
About the respondents
Rachael Rakes is the Artistic Director of the 12th Seoul Mediacity Biennale. She is an Editor at Large for Verso Books, a Contributing Editor for INFRASONICA, and a Programmer at Large for the Film Society of Lincoln Center—where she is a Committe Member of the New York FIlm Festival, and co-curates Art of the Real. With Laura Huertas Millán, and Onyeka Igwe, she organizes the curatorial and research initiative on alternative ethnographies, Counter-Encounters. From 2019-2022 she was the Curator for Public Practice at BAK basis voor actuele kunst, Utrecht. Until 2019, she was the Head Curator and Manager of the Curatorial Programme at De Appel in Amsterdam. Rakes has taught recently for Zine Eskola, HKU, KASK, The New School, Harvard University, and the New Centre for Research and Practice, and advised for Sandberg Institut. Rakes is co-editor of the publications Toward the Not-Yet (2021, BAK/MIT Press) and Practice Space (2019, NAME/De Appel) and has contributed criticism and essays to Art-Agenda, Artforum, and The Village Voice, among other publications and catalogues.
Jo-Lene Ong is a curator in Amsterdam of Malaysian-Hokkien heritage. Her practice engages with counter-colonial ways of sensing, remembering, and organising. Recently while in-residence at Delfina Foundation she began recovering and confabulating family history lost to the British psychological warfare against the communist resistance. Jo-Lene is program advisor for the 12th Seoul Mediacity Biennale and teaches at Gerrit Rietveld Academie where she is part of their Urgent Ecologies working group. Past projects include Beautiful Soup, 5 Inclusion Tactics for 7 Curators (Arts Council Korea/De Appel), Slippery Tongues Sliding Horizons (Arts Council Korea/Dutch Culture), Elsewheres Within Here (Framer Framed), Practice Space (De Appel/NAME Publications), SUNSHOWER: Contemporary Art from Southeast Asia 1980s to Now (National Art Center, Tokyo/Mori Art Museum) Jo-Lene is recipient of Ishibashi Foundation/Japan Foundation Research Fellowship 2023 and De Appel Research Fellowship 2018/19. 
The debate will be moderated by Ward Berenschot, who is a professor of comparative political anthropology at the University of Amsterdam and a senior researcher at KITLV. Studying politics in India and Indonesia, his research focuses on the role of money and informality in election campaigns, while a second field of research concerns the character of civil society and citizenship in these countries. He has also been involved in efforts to promote legal aid in Indonesia, particularly in relation to land conflicts sparked by palm oil expansion.
About KITLV
This ReCNTR event will take place at KITLV, a research institute for the study of the past and present of Southeast Asia and the Caribbean, with a focus on Indonesia and the 'Dutch' Caribbean, in an interdisciplinary and comparative perspective.
When and where
11 May 2023 | 15:00 – 17:00
Room 1.68 |  KITLV
Reuvensplaats 2, 2311 BE
Leiden
Registration
Top Image credit: Tellurian Drama (Riar Rizaldi)