ReCNTR X CEES Screening: "Morality is Goodness" (with Q&A) | 24 May 2023 | 19:00 | The Hague [Register to join]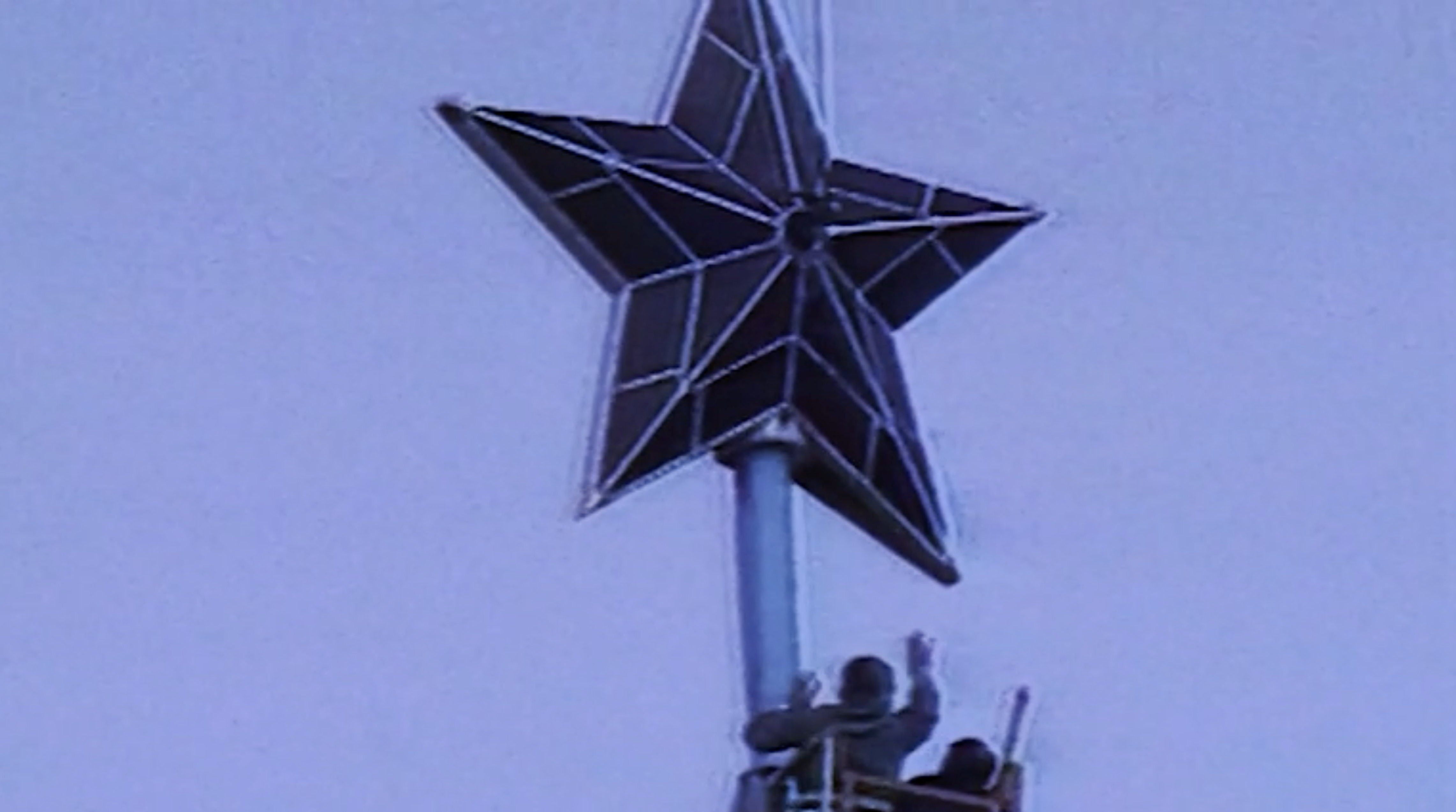 ReCNTR partners with the Central and East European Studies Centre (CESS) for a screening of the film Morality is Goodness, by director Veselin Dimanov. The Q&A will take place in presence of Veselin Dimanov and Kaloyan Ignatov, who is the cinematographer of the film. The event will be both in Bulgarian and English, with interpretation.
Register here / Регистрирайте се тук !
When and where
Date & Time: Wednesday 24 May 2023 | 19:00
Location: Wijnhaven Building, room 2.02 (Turfmarkt 99 2511 DP Den Haag)
About the film
The film "Morality is Goodness" follows the life path of legal scholar and public intellectual Prof. Christian Takoff against the background of historical events of the last decades in Bulgaria. Professor Takov has been one of the most prominent figures in rule of law debates in Bulgaria and has drawn on his research and ideas to reflect on the relationship between morality and the law. His work and public statements shone a merciless light on the challenges encountered on the path to establish rule of law, but also gave hope to those who treasure democracy.
The film presents numerous painstakingly researched and previously unpublished archival footage and documents, as well as a series of interviews with the family, colleagues, friends and collaborators of Prof. Takoff. Taken together, they successively build the image of the famous lawyer, intellectual and public figure and open a door to his world.
Despite its positive message, the documentary has faced obstacles in distribution in Bulgaria. It has been refused by some film distribution companies and a university, which later agreed to screen it after public pressure. As a result, the film is currently being distributed through private initiatives in Bulgaria and around the world.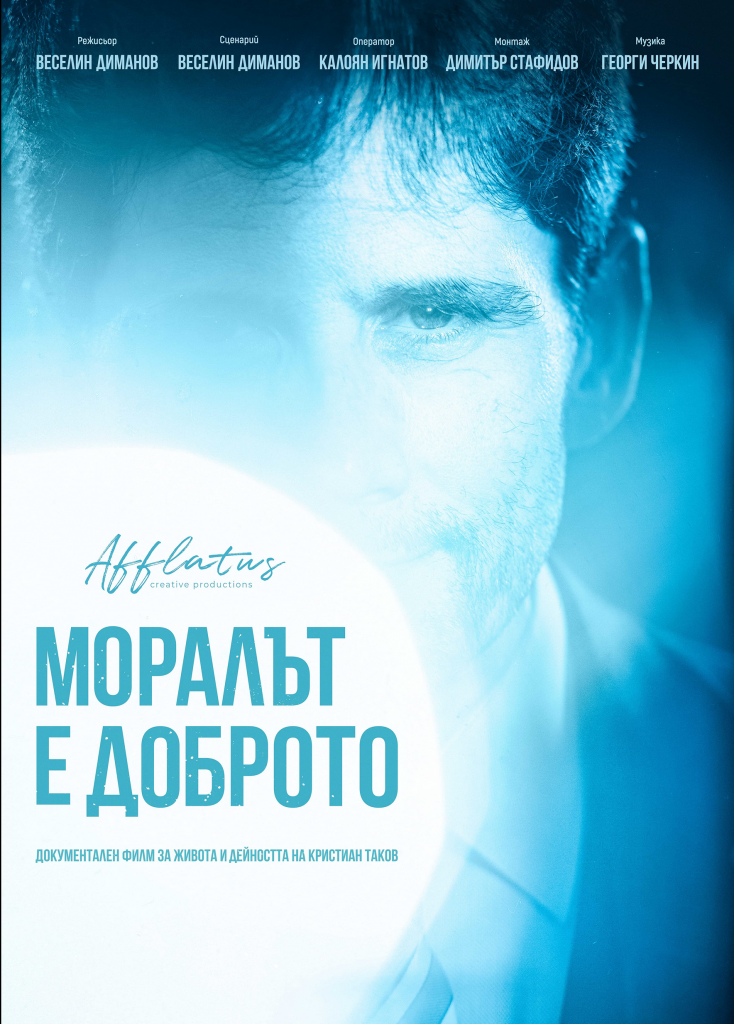 About the guests
Veselin Dimanov (director) was born on August 12, 1989, in Plovdiv. He has been working as a freelance journalist since 2016 when he co-founded the youth media "The Voice of Young People" with a group of journalism students. The online media reached nearly two million readers within two years. During this period, Veselin interviewed Bulgarian public figures, politicians, and journalists, including Christian Takov. Cinema and screenwriting have been his dream and passion since his student years. "Morality is Goodness" is his debut full-length documentary film inspired by the life and work of Prof. Christian Takov. The premiere took place on 7 November 2022, at Lumiere Cinema in Sofia. In the first five months, the film reached over 19,000 viewers nationwide, making it a cultural phenomenon for 2022 and the most-watched documentary film on the big screen in recent years in Bulgaria. The film features a series of carefully researched and previously unpublished archival footage and documents, as well as interviews with Takov's family, colleagues, friends, and like-minded people. In the summer of 2022, Veselin Dimanov organized an exhibition with original photographs of Christian Takov accompanied by his quotes dedicated to law, justice, and culture, which the 5 biggest cities in Bulgarian and generated strong interest throughout the country.
Kaloyan Ignatov (cinematographer) was born on 6 July 1993, in Sofia. In 2012, he graduated from PGAVT "Al. St. Popov" with a degree in "Cinema Technology, Audio and Video Systems". In 2016, he completed a bachelor's program in "Film and Television" with a specialization in "Film and Television Cinematography" at the New Bulgarian University. From 2015 until now, he has worked on dozens of Bulgarian and foreign films as an assistant, gimbal and camera operator. He has also been a director of photography on many commercials and music videos. The film "Morality in Goodness" is his feature film debut as a director of photography.
About the respondents
Antoaneta Dimitrova's research brings together different lines of inquiry relating to governance transfer across national borders. An enduring theme in her work has been the effect of the European Union on the democratic and market transformations of the post-communist states of Central and Eastern Europe. Other key themes are EU enlargement, currently focusing on the EU's strategy towards the Western Balkan candidates. Another theme in her research inquires into the causes of democratic backsliding and especially role of state capture. With various colleagues she has been investigating the European Union's Neighbourhood policy towards its Eastern neighbours – Belarus, Ukraine and Moldova in particular.
Martin Petrov has more than 19 years of experience in the administration of international and hybrid courts and tribunals such as the Special Tribunal for Lebanon, International Criminal Court, and UN Criminal Tribunal for the former Yugoslavia. He has expertise in conceptualizing, carrying out, and advising on organizational reforms, including assessing the functioning and performance of various organizational units in the judicial sector. Martin has been involved in downsizing and reprioritization of activities, restructuring aimed at increasing judicial and administrative efficiency, and transition of functions to legal successors. He has also worked as a consultant for the United Nations on operationalizing the Special Criminal Court in the Central African Republic, establishment of a judicial mechanism to prosecute crimes committed by Daesh in Iraq, and the creation of a hybrid court in The Gambia. Martin has studied law in Bulgaria and Canada, and was a student of Prof. Takoff in Sofia
Francesco Ragazzi is associate professor in International Relations at Leiden University (Netherlands) and associated scholar at the Centre d'Etude sur les Conflits, Liberté et Sécurité (France). He is also co-director of ReCNTR (Leiden University's Center on Multimodal and Audiovisual methods). His research interests include counter-radicalisation, counter-terrorism and digital surveillance. His current research project Security Vision explores the security uses of computer vision in areas such as biometric surveillance, social media content moderation and border control.
About CEES
The Central and Eastern European Studies Centre is an interdisciplinary platform of scholars of Leiden University. The Centre's mission is to bundle together, strengthen and disseminate existing research into the history, politics, and culture of the region, spanning the new member states of the EU, but also Ukraine, Moldova, the Western Balkans and Russia. More here.
Image credit: frame from Morality is Goodness (Veselin Dimanov)
Register here / Регистрирайте се тук