Talk by Sasha Litvintseva and Beny Wagner: My Want of You Partakes of Me | 24 November 2022 | 18:00- 20:00 | The Hague [Register to join]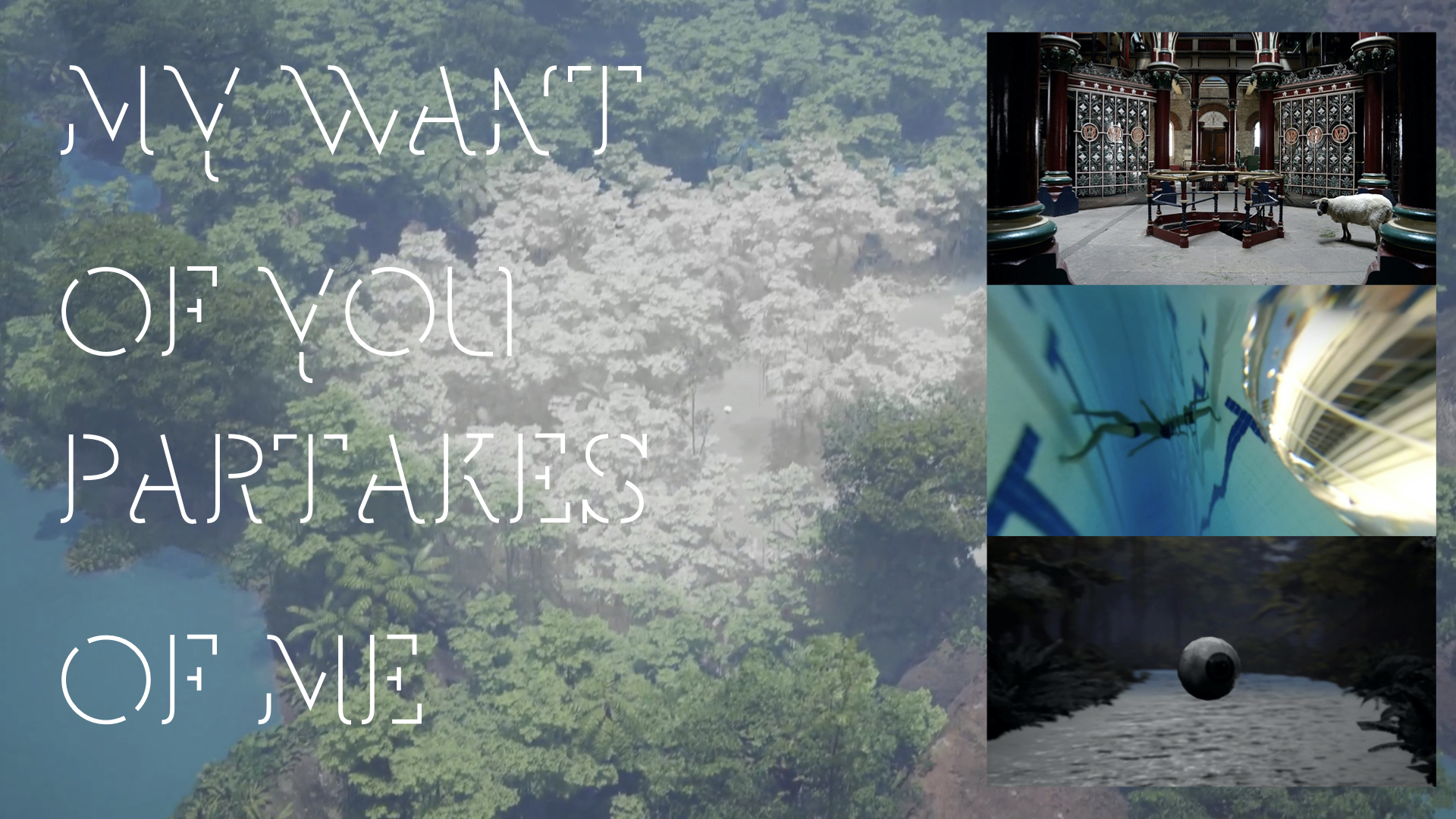 Image credit: Sasha Litvintseva and Beny Wagner
London-based artists Sasha Litvintseva and Beny Wagner, whose award-winning works have been presented at art events and festivals like Berlinale, CPH:DOX and Transmediale, address the history of science and human attempts to understand the world in their thought-provoking and visually dynamic essay films. To what extent do we shape the world through image-making? Or is it that the world exerts its influence on the way we see? Their eclectic use of audiovisual tools –from 360-degree cameras to photogrammetry– offer further thoughts and insights into these questions, a method of thinking-through-making that ReCNTR supports and explores.
Event Description
In this presentation Sasha Litvintseva and Beny Wagner will discuss their current work in progress My Want of You Partakes of Me, which explores the complexity of incorporation as a physical, perceptual and psychological foundation of being. Drawing on western scientific frameworks, science fiction, colonial histories, poetry and myth, the film weaves together a constantly shapeshifting and open-ended tapestry of attempts to understand how organisms broadly, and human animals more specifically, are both continuous with and separate from their surroundings. The film is set as a dream sequence had by Octavia Butler's character Anyanwu, an ancient shapeshifting healer developed in her novel Wild Seed, who is able to become different animals by consuming their flesh. In the dream Anyanwu encounters the poet Dante Alighieri, a member of a British colonial expedition, the nineteenth century physiologist Claude Bernard and a researcher at a contemporary molecular biology lab. Moving through the dream, the story travels a nonlinear path exploring how forms of identity and self recognition emerge from different models of the boundaries of the body.
ReCNTR has invited two respondents for this talk:
Erik Viskil (Leiden University)
Matthew Longo (Leiden University)
About the presenters: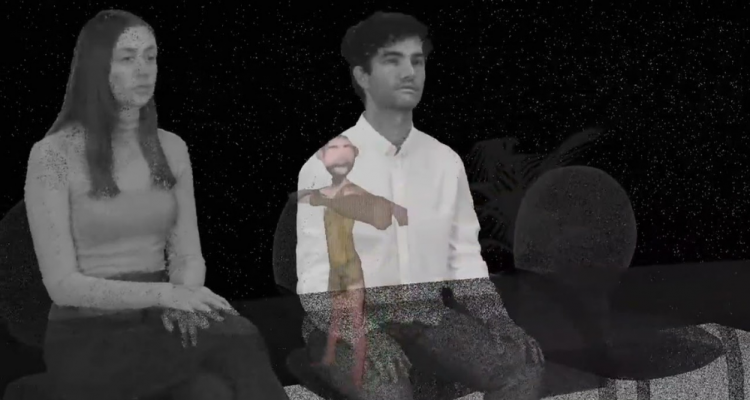 Sasha Litvintseva and Beny Wagner are artists, filmmakers and writers. They've been working collaboratively in moving image, installation, text, and lectures since 2018. Focusing on moving image as a tool for the active production of new worlds, their practice has been driven by questions about the thresholds between the body and its surroundings, knowledge regimes and power, modes of organizing and perceiving the natural world. Their collaborative work has been presented globally, including at the Berlinale, Rotterdam, CPH:DOX, Courtisane, EXiS Seoul film festivals, CAC Vilnius, Los Angeles Filmforum, Museum of the Moving Image NY, Transmediale, Sonic Acts, Berlin Atonal and Impakt Festivals, the Moscow Young Art and Wroclaw Media Art biennales, the Baltic Triennial and was featured on the Criterion Channel. Their films have won numerous awards including the Silvestre Best Short Film at IndieLisboa and Best Short Documentary at Guanajuato Film Festival. They are the authors of All Thoughts Fly: Monster, Taxonomy, Film (Sonic Acts Press: 2021).
About the respondents:
Erik Viskil is professor of Research and Discourse in Artistic Practice and academic director of ACPA (Academy of Creative and Performing Arts) at Leiden University.
Matthew Longo is senior assistant professor of Political Science at Leiden University.
When and where:
24 November 2022 | 18:00 – 20:00
Room A2.01 | Schouwburgstraat Building | Leiden University
Schouwburgstraat 2, 2511 VA The Hague
Beny Wagner and Sasha Litvintseva are currently at IMPAKT [Centre for Media Culture] in Utrecht as residents artists as part of for the European Media Art Platform residency programme, co-funded by the European Union.